Join our YouTube Channel or Listen along on Itunes to the Sarah Ott Deyton Podcast.
Hey everyone! For the new friends, I'm Sarah, founder of Establish Her. A community of deep growing women hungering for more of Jesus in Life and in His Word! My heart is to make much of Jesus in every environment, gathering, and teaching. God has given me a passion to communicate the Living Word through the written word to women all over, no matter age or stage in life, an encounter with the Person of Jesus not just His principals.Far more women are active for God and not very intimate with Him. Activity is one of the greatest enemies to intimacy. Establish Her was born for and through women who are hungry for intimacy in Christ, not merely activity for Him. It is open to women who are learning their deep need and dependence on Christ as everything. Women longing to plant their identity in Christ, living life from their knees not their feet! Life, with brokenness of all packages, has a way of sending us into that posture. When we need Him, we know and love Him deepest.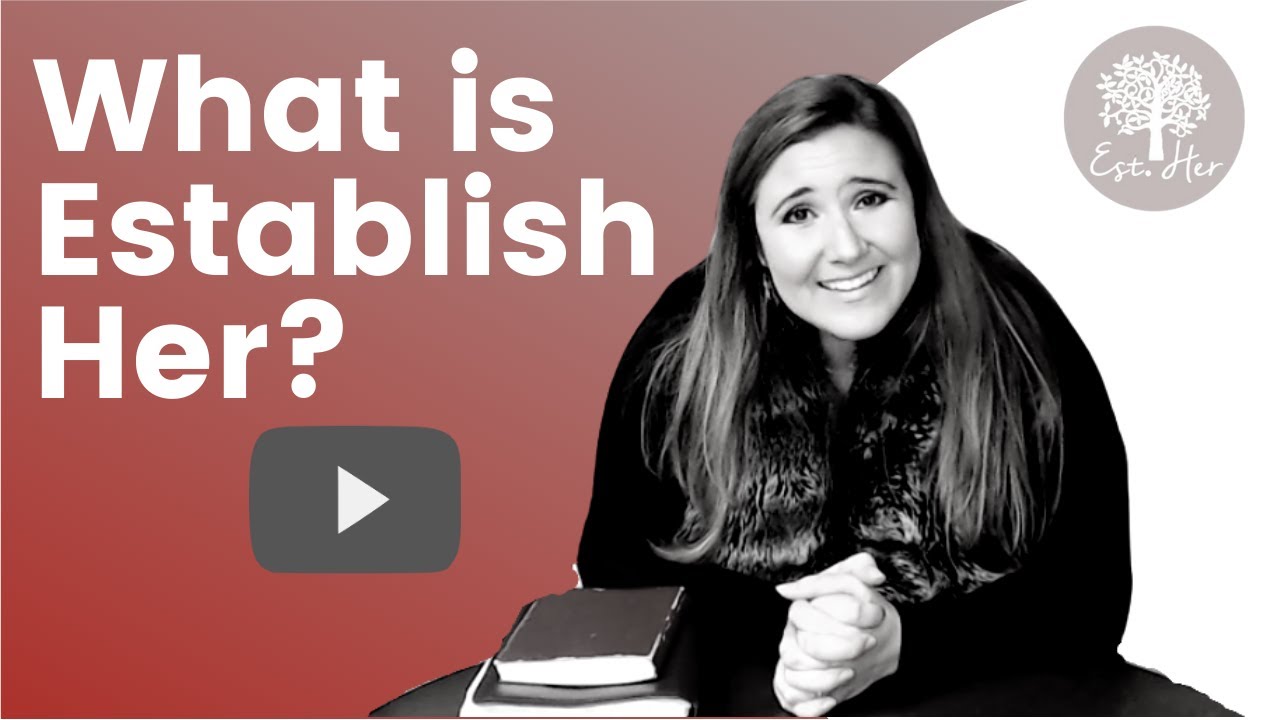 After you have suffered for a little while, the God of all grace, who called you to His eternal glory in Christ, will Himself perfect, confirm, strengthen, and establish you. block, write your own text and edit me. 1 Peter 5:10
100% of your donation goes to Establish Her because we use Zeffy. They operate purely off donations and are serving over 4,000 non-profits with fee free giving. There is NO expectation for you to add additional funds to Zeffy. Just set the amount to zero when prompted. We still receive 100% fee free donations. We are grateful for such an opportunity to steward your gift with this type of excellence. Thank you for considering to give to Establish Her.